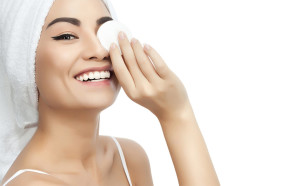 The quality of the microfilaments guarantees revolutionary effects for your skin cleaning .Ultra-light, compact and with a strong exfoliating power, it immediately absorbs the grease on your skin. Our experience allow us to create specific micro-carved cloths that enhance the performances of microfilaments. Long- lasting cleansing diskettes, cleaning face cloths, towels and also bathrobes are just a few of all the possible employments.
All these products can be customized through the sublimation. It is also possible the production of beach towels or customized towel set.
You can it as:
face cleaning cloths
cleansing diskettes
towels
bathrobes
Benefits


The Ultramicrofibre provides a perfect protection against dust mite allergens.
The filtering feature is owe to the solid structure composed by microfilaments. The small particles of dust mite allergens are stopped by the Ultramicrofibre covering that prevents contacts with who is allergic. Neither a secondary plastic covering nor other chemical treatments are needed to achieve this goal.


The Ultramicrofibre is breathable because it is permeable to water vapour. This is guaranteed by extra-thin microfilaments, which create millions of micro-chambers easing the air flow. These microfilaments allow a better humidity management: the Ultramicrofibre dries very quickly absorbing water and sweat.
In industrial employment and technical packaging, the Ultramicrofibre breathability allows the solvent residuals to fastly evaporate


The Ultramicrofibre dries very quickly thanks to its wide internal constantly exposed to air surface.


The Ultramicrofibre can be washed several times, reaching high temperatures until a maximum of 95°C. The choice of high temperatures of the washing water changes according to the target product.
For example, anti-mite Ultramicrofibre covers can generally reach a maximum of 95 ° C wash temperature.
The finishing or any other product aim require low-temperature washing cycles in order to preserve their features. It is advised to wash the product with cold water without the use of fabric softeners.


Ultramicrofibre means comfort, ease of use, high performances and customer satisfaction.
Ultramicrofibre stands for comfort because it is lightweight, soft and draped.
Ultramicrofibre means "trust" because it offers the perfect protection for every delicate surface without scratching or producing abrasions.


The Ultramicrofibre is a long-lasting material. It helps to reduce the impact of waste on the environment.
The Ultramicrofibre contains no binders or solvents and does not cause skin irritation on contact.