Thanks to its certified UV- protection UPF80 UV Standard 801, this amazing material can be used as exterior or interior curtains as well as a sound- absorbing panels.
Everything can be realized with the final chance to customize the product, including graphics, carving or special manufacturing, according to the customer style. It can also be used as printed wallpaper , adding diversified kinds of graphics in order to realize original and unique solutions.
You can use it as:
external and internal curtains
wallpaper
soundproof curtains and panels.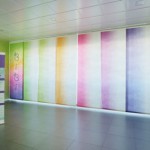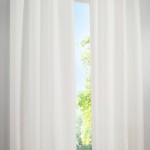 Benefits


The solid Ultramicrofibre structure ensures a constant UV protection. The ultraviolet protection factor (UPF) is 80, the highest level in the UV Standard 801 regulations.


The Ultramicrofibre has great soundproof properties.
The multidirectional microfilaments strongly linked together create millions of micro air-chambers that allow the sound absorption.


The Ultramicrofibre can be subject to the conventional textile processes. It is possible to dye, print and treat it through the finishing, cut and sewn. Having non-fraying edges, our product offers a great advantage in the initial stages of processing when an additional stitching is useless.


Ultramicrofibre means comfort, ease of use, high performances and customer satisfaction.
Ultramicrofibre stands for comfort because it is lightweight, soft and draped.
Ultramicrofibre means "trust" because it offers the perfect protection for every delicate surface without scratching or producing abrasions.