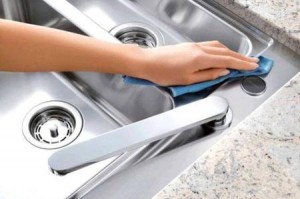 The highest levels of cleanliness and surface care are guaranteed by the best microfilaments currently available on the market. A very high level of absorption (the 400% of its weight) underlines its perfect adaptability for both your daily life and your working environment. It is lightweight, strong and solid, it leaves no residue or stains on surfaces. It can be washed much longer than the traditional materials used in the cleaning field. The customization of the cloth with sublimation printing makes it a perfect tool ensuring top performances of rustproof steel, glass, stone, wood, plastic, leather and metal.
You can use it as:
cloths for cleaning and dust
napkins
car care
industrial cloths and preparation surfaces
napkins for children




Benefits


As cleaning cloth, The Ultramicrofibre performance is outstanding. It removes dirt, dust, liquids, fats and inks effectively. The Ultramicrofibre is the ideal product for house cleaning and in the industrial locations, often very difficult to treat.
The microfilaments Ultramicrofibre are up to 100 times thinner than a human hair and 5 to 10 times thinner than the other microfibers. These microfilaments make Evolon® the most efficient tool to eliminate dirt, dust and other pollutants.


Thanks to the wide internal surface composed by microfilaments, in liquids absorption terms the Ultramicrofibre achieves the 400% of its own weight.


Unlike the short fibres, the Ultramicrofibre microfilaments are produced in sequence, as a result the final product is perfectly smooth with no threads on the surface. The Ultramicrofibre is ideal to be used in contact with fine surfaces, to be transformed into cleaning cloths or as a protection.


No marks, no lint, the Ultramicrofibre is the ideal solution for delicate surfaces, glass, steel, marble and leather.


The Ultramicrofibre is a long-lasting material. It helps to reduce the impact of waste on the environment.
The Ultramicrofibre contains no binders or solvents and does not cause skin irritation on contact.


The Ultramicrofibre is very strong and isotropic. That means that it has the same properties in all directions. The Ultramicrofibre has great mechanical features and it does not deform even after an intensive employment or several washings.
It is also particularly suitable whenever strength and durability are needed. Unlike the short fibres, microfilaments in sequence ensure strength and dimensional stability.


Ultramicrofibre means comfort, ease of use, high performances and customer satisfaction.
Ultramicrofibre stands for comfort because it is lightweight, soft and draped.
Ultramicrofibre means "trust" because it offers the perfect protection for every delicate surface without scratching or producing abrasions.


The Ultramicrofibre can be washed several times, reaching high temperatures until a maximum of 95°C. The choice of high temperatures of the washing water changes according to the target product.
For example, anti-mite Ultramicrofibre covers can generally reach a maximum of 95 ° C wash temperature.
The finishing or any other product aim require low-temperature washing cycles in order to preserve their features. It is advised to wash the product with cold water without the use of fabric softeners.