Advertising & Merchandising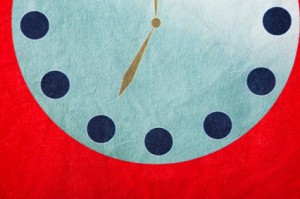 The microfilaments can be used as a printing support for both small and large format, as a result they will give a modern dull aspect to every graphic. It contains no PVC and it is an eco-friendly material, thanks to its production process. It is very stable, it can be used both indoors and outdoors, it can be printed in sublimation, UV, screen and laser printing. Screen or glasses cleaner, coaster or placemats and other gadgets … these are just some of the possible employments.
You can use it as:
facilities for stand
placemats / coasters
screen cleaner
glasses cleaner
advertising banner
totem
calendars
packaging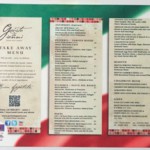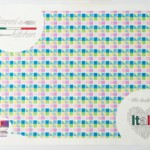 Vantaggi


The Ultramicrofibre shows a special dull aspect. The use of Ultramicrofibre in digital printing highlights brilliant colours and allows the creation of high resolution images.


The Ultramicrofibre is very strong and isotropic. That means that it has the same properties in all directions. The Ultramicrofibre has great mechanical features and it does not deform even after an intensive employment or several washings.
It is also particularly suitable whenever strength and durability are needed. Unlike the short fibres, microfilaments in sequence ensure strength and dimensional stability.


The Ultramicrofibre is a long-lasting material. It helps to reduce the impact of waste on the environment.
The Ultramicrofibre contains no binders or solvents and does not cause skin irritation on contact.


For indoor employments, the Ultramicrofibre can be processed with a fire-resistant treatment, according to local regulations: France: M1 / Germany: DIN 4102 B1 / USA: NFPA 701 / California: CA 1237


The solid Ultramicrofibre structure ensures a constant UV protection. The ultraviolet protection factor (UPF) is 80, the highest level in the UV Standard 801 regulations.


The Ultramicrofibre has great soundproof properties.
The multidirectional microfilaments strongly linked together create millions of micro air-chambers that allow the sound absorption.


The Ultramicrofibre can be subject to the conventional textile processes. It is possible to dye, print and treat it through the finishing, cut and sewn. Having non-fraying edges, our product offers a great advantage in the initial stages of processing when an additional stitching is useless.


Ultramicrofibre means comfort, ease of use, high performances and customer satisfaction.
Ultramicrofibre stands for comfort because it is lightweight, soft and draped.
Ultramicrofibre means "trust" because it offers the perfect protection for every delicate surface without scratching or producing abrasions.